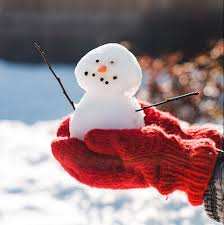 It's beginning to look a lot like Winter.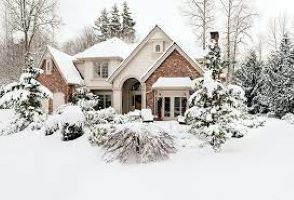 Which means it's time to start getting your home ready whether you love this season or not.
Severe winter weather can raise havoc on an unprepared home. 
Extreme cold and unpreparedness are a costly combination, so here are a few ideas on how to ensure your home is protected. 
The Dryer Vent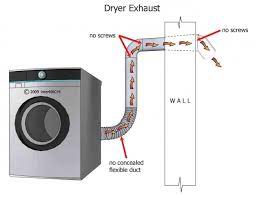 We all know it is important to clean the lint filter to improve energy efficiency and reduce the risk of fire. Winter is a great time to pull out that dryer and clean the vent at the back.
Better yet, hire a professional dryer vent cleaning service to clean the entire exhaust pipe to the outdoors. Your dryer will last longer, work more efficiently and you'll be happier with your energy bills.
Chim, chim chimney….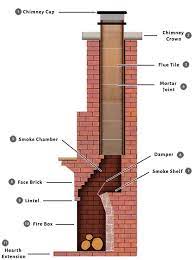 Don't forget to have your chimney professionally cleaned at least once a year if you have a wood burning fireplace to keep nice and toasty.
Creosote build up is the cause of most fireplace chimney fires and it must be cleared at least once a year. 
Winter is the best time to do this to avoid a fire in the chimney since you're more likely to use it during these cold months and it's often cluttered with sticks and leaves. Your heat efficiency also goes up as more air can reach the flames. Keep the ash cleared out and verify the damper is working properly.
If you have a gas fireplace, make sure there are no cracks in the glass that would allow carbon monoxide to get through. Clean the rocks and logs to prevent a burned dust smell. Ensure that any blower on the system is working properly with no obstructions.
And like you need more projects before you get to play in the snow…
Replace batteries in all fire and carbon monoxide alarms

Wash all blankets and comforters. Your local dry cleaners and laundromat have oversized washers and dryers that work great

Re-caulk around windows and doors frames checking on weather stripping

Stock up on essentials keeping enough non-perishable foods and extra water available in case of a power outage or you get snowed in! 

Take stock on flashlights, batteries and candles in the event of a power outage 

Update the settings on your thermostat to cooler temperatures while you are out of the house and to heat up when you arrive home. Consider replacing your thermostat with a smart version for ease of use. A smart thermostat will actually save on energy costs if you allow the system to run on pre-set conditions.

Open heating vents to the areas that are needed, especially those rooms that have plumbing. Closing vents in unused rooms allows for more heat to others and saving on cost

Reverse the direction of your ceiling fans to clockwise pushing warm air down and cool air up since heat naturally rises

Add a boot doormat at the front door and door to the garage that will take off any snow before entering your home
Shovels and ice breakers are essential winter tools so make sure yours are ready for the task. Avoid using salt/snow melt on your concrete as it will cause intense deterioration. There are some

all-natural rock salt alternatives such as vinegar, wood ash and other homemade ice melts. 

Routine maintenance and making sure you have plenty of gasoline and motor oil for your snow blower allows it to be ready to clear snow build up
Colorado is so pretty in it's winter clothing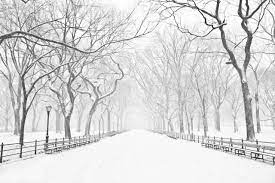 Performing these maintenance tasks can protect your home from disaster so you can focus on fun outdoor winter activities this state has to offer
allowing you to enjoy the rest of the magical snow season.