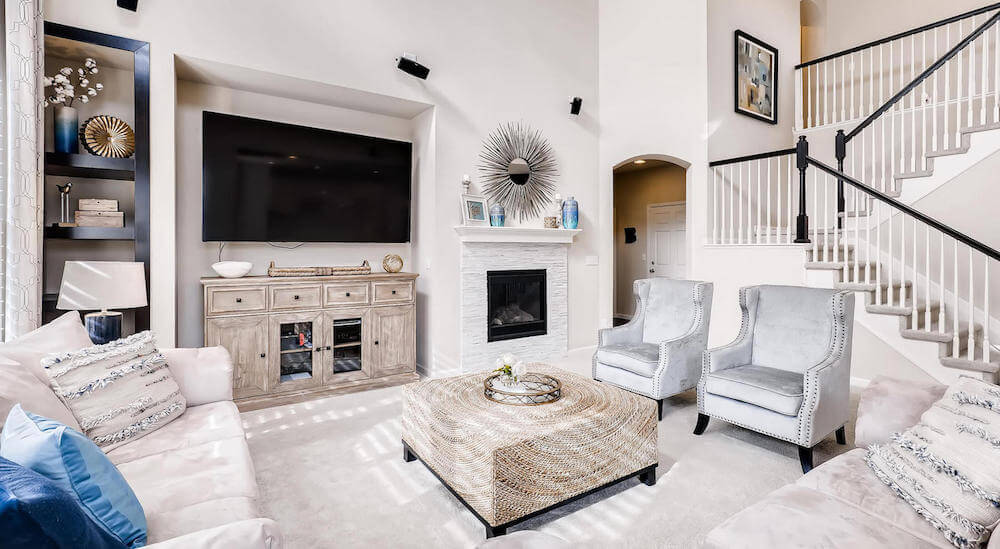 Callaway Group has long focused on high end residential sales. Marie has deep experience with high net worth individuals and their requirements. As such she has an exceptional level of experience, knowledge and skill in this sector. In Real Estate, luxury means the form, function and price of a home is specific to the needs and taste of the owner rather than to the mass buying public. Exclusivity, prestige and uniqueness of a home cannot be delivered by the production builder.
Where Does Luxury Begin?
In North Metro Denver, a single family detached home is considered luxury at a price point of $1m and above, while a condo/townhome is luxury at $600,000 and above. It must be located in a prime location, have high-end finishes, and amenities.
Life Cycle
The life cycle of luxury real estate is different general real estate. It is much less influenced by the day to day ebb and flow of the economy. Instead, it is influenced by longer-term economic health. This segment of the market is often 'the canary in the coalmine'; a sign of what is to come for the larger market. Luxury investors often seek out investment in hard assets like real estate investments in response to stock market volatility because real estate is considered a 'safer' investment. Plus, they can live in it! When investors have stock gains, this gives more money to spend on luxury real estate. Although they are influenced by the stock market, tax code and other economic winds, owners of luxury real estate are often more insulated since they generally have higher equity in their homes. Their main decisions are for the benefit of their lifestyles.
Death and Taxes Never Go Away
Of significant importance to the luxury market are property taxes. While a mortgage can be eliminated, the property tax burden never goes away.
Just Wait…
High net worth real estate owners aren't desperate. If the market isn't delivering the price they desire, they simply don't sell. They'll wait until the demand and supply conditions improve. Higher end home prices don't appreciate as quickly as the lower market sectors. Interest rates have considerably less impact as mortgages are used only as a financial tool, not as a necessity. When rates are low, it makes sense to carry a mortgage and free up the equity for high yield investments elsewhere.
Given the normal market cycles, the luxury sector tends to bounce back more quickly than others because it is generally owned by people who can weather storms more readily.