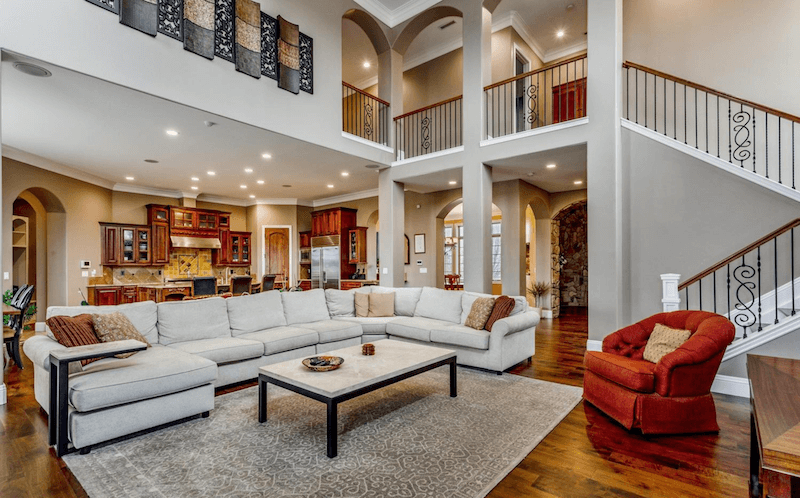 Is it time for my grown son/daughter to buy real estate?
It hardly seems possible that my kids are barely out of college and since rent is ridiculously high, they have to seriously contemplate buying a home.
It is customary for a college student to rent an apartment or share a rental home with a group of college friends while in school. And once they all graduated, they would spread to the four winds as the workplace scoops them up for their first adult jobs. Increasingly, those young graduates are unable to afford their own apartments anywhere close to their workplace. So, rather than waste money paying high rent, they either move home or contemplate a home purchase. It simply doesn't make financial sense to put huge sums of rental payments out to pay the landlord's mortgage payment.
Buying a first home is the most significant step a person can take toward building long term financial reserves. Even in a competitive market a good real estate team, (Realtor & Lender) can find a way to help our young buyers successfully purchase a town-home or condo. This way they can get started on their real estate investments, which for most individuals, becomes 67% of their retirement assets.
What does it take for a first time home buyer to qualify for a loan?
In a nutshell, it takes a stable income, 2 years of work history or experience in the field of their study and a good credit score.
The amount of income a first time home buyer needs is related to the already established debt burden they have. If there are no other debts, a good estimate is that a $50,000 annual income may support the purchase of a $275,000 to $300,000 home. Lenders use what is called a back-end debt ratio of 45% to 50%. That means the total of the monthly debt cannot exceed this portion of the gross monthly income. The total mortgage payment plus the total of all other monthly debts including consumer debt, child support/alimony. (These percentages are general in nature and there are certainly exceptions to these numbers).
But this is my first 'real' job and I haven't been at it for 2 years.
If you haven't been at your job for a full 2 year period, but still have a good, reliable income, there are some loan programs that will include your time in field of study was the same as your current position. (In this case, you will have to provide copies of your college transcripts in your specific field of study).
I don't have good or bad credit. I have no credit.
Lenders can use alternative credit such as phone, electric, insurance or cable bills in lieu of traditional credit. And, a good lender can help establish your credit quickly through the use of secured credit cards or gas cards among other alternate methods of establishing credit.
How do I begin looking for a home when affordable homes are in such high demand?
Start with a good real estate agent. Ironically, the least expensive homes require the most experienced and proficient representation as this home price is under tremendous demand.
What should I buy?
If at all possible, purchase at least a 2 bedroom, 2 bathroom home so that you can have a roommate to help you pay the bills if you find the budget tight. Forget about the attached garage for now if it doesn't fit in the budget.
Where should I buy?
Location, location, location. Look for a property with a commute that you can manage; whether it is a drive or transit. The key to location is safety of neighborhood, easy access to amenities and a place with room to grow.
When should I buy?
Every market has its ups and downs. Be a buyer when it is a buyer's market, not in a seller's market. The National Association of Realtors defines a seller's market as less than 6 months supply of active inventory while a buyer's market is more than 6 months supply. The price of the home you are seeking could very well be in a Seller's market, while the rest of the market is in a buyer's market. Generally, lower-priced homes remain in a seller's market longer than a buyer's market because the demand for this price range is very high.
There are times of year that are better for shopping. In the metro Denver market, it is very tough to be a first time home buyer in the spring. Wait until the natural slowing of the market in July or August to buy at this price range. Your patience will definitely pay off if you can wait.
And, it is always a great idea to have a second opinion on that all-important first home purchase. If you are a Mom or Dad, don't be afraid to weigh in on what real estate your first time buyer son or daughter buys. This is not only their first big investment, but it is also their home for the foreseeable future.